SPA ET FITNESS- Royal Mirage Agadir
Activities
SPA ET FITNESS- Royal Mirage Agadir

Duration 1 hour(s)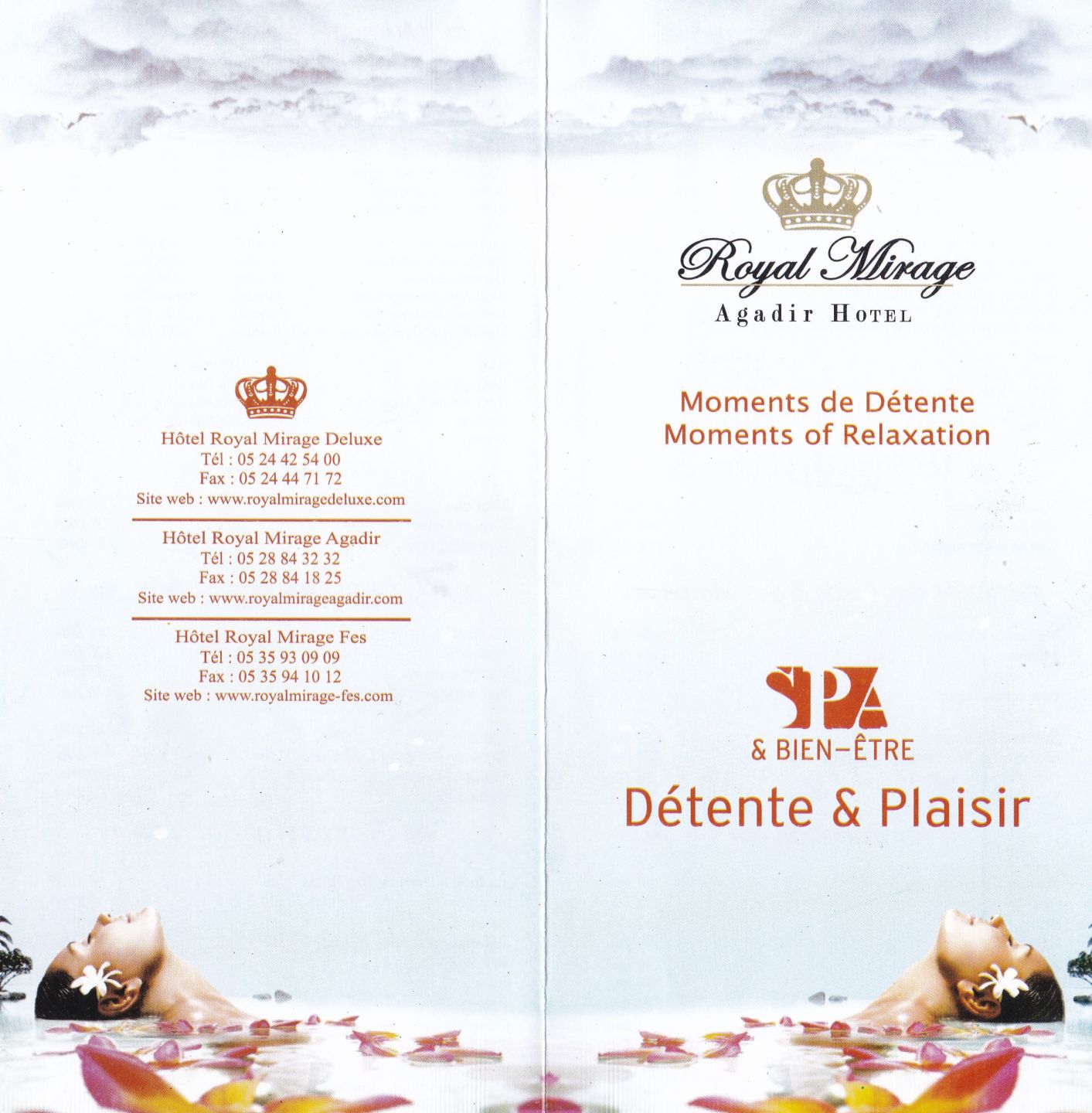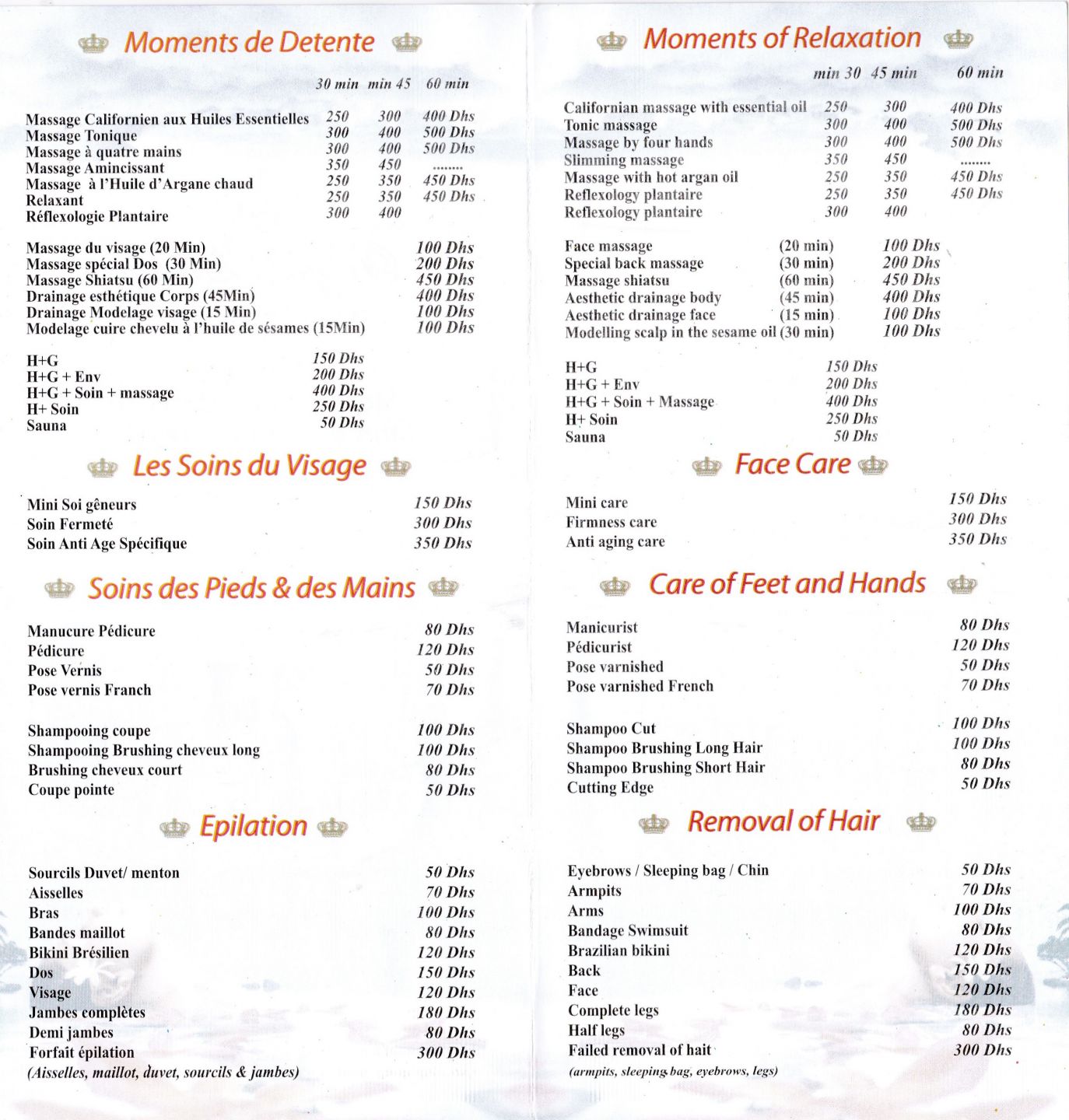 Wellbeing invitation. 
Royal Mirage Agadir Spa is specially designed for the care of body and mind, in spiced air by stimulating aromas. Featuring treatment rooms,  locker facilities with showers, sauna, hammam, a fitness center and full service salon it is the perfect place to revitalise the senses and and assure a complete relaxation. 
Whether you're a regular spa user or new to the idea, you're sure to find a treatment that's perfect for you.  We offer a large variety of personalised treatments to your every need, including a range of relaxing body and facial therapies for both women and men, from top end luxury spa treatments, to very affordable treatments that will make you look and feel great. 
Please call the spa for availability.
To make a booking, please call us by telephone on +212 5288-43232 or email us at reservation.agadir@royalmirageinternational.com

Spa & Salon services are available for booking 10:00 a.m. to 7:00 p.m. daily.
Let us know what you think